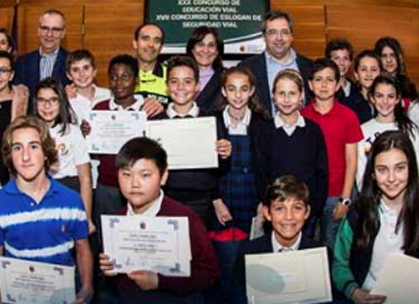 May 25, 2018
The City Council of Pozuelo de Alarcón and Emotional Driving award participants of Road Safety Children Contest
---
Last Friday Pozuelo de Alarcón City Council and its local Police organized the award ceremony of the Road Safety Contest for children with Emotional Driving and AESLEME as co-sponsors.
Students of 15 educational centers and schools of Pozuelo de Alarcón presented over 3,200 entries in the categories of Painting, Slogan and Demos with a common theme: "Your emotional signs to improve road safety". This contest aims to promote road attitudes, habits and values amongst the youth.
Pozuelo de Alarcón's Claustro de Segovia center will display children's works during the following days.