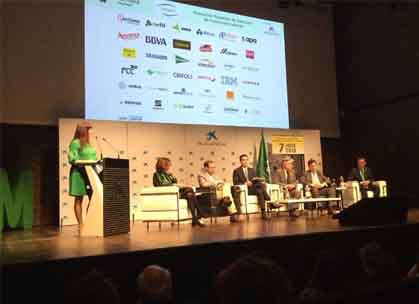 June 8, 2018
Emotional Driving takes part in a Road Safety held by Muprespa
---
Emotional Driving took yesterday part in a Congress on Road Safety organized by Muprespa at CaixaForum, Madrid, under the theme "From 0 to 100 on Road Safety, technology & awareness vs accidents".
Juan Cruz de Pablo, from the corporate deparment of Communications, represented the company before 60 attendees, and defined the Emotional Driving program, explaining its differential value in comparison with other road safety programs and detailing the different targets it addresses. In addition, he made a review on the programs records and talked briefly about the future of Emotional Driving.
The goal of this congress is to define the path of toad safety and the needs it requires, reflect on preventive initiatives that lead responsible behaviors, share good practices to reduce fatal traffic accidents, and so on.
Click here to learn more about the initiatives of Emotional Driving.