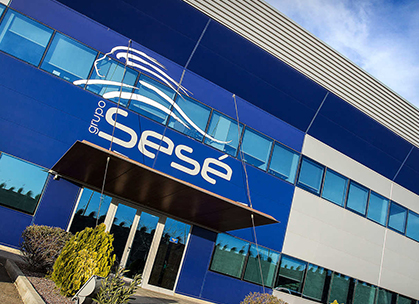 June 13, 2018
Emotional Driving exposes at the II Mobility and Road Safety Week of Grupo Sesé
---
In mid June, Emotional Driving was present at the II Mobility and Road Safety Week held by Grupo Sesé.
Sergio González and Juan Cruz de Pablo, Communications and Sustainability department, talked about the program since its inception back in 2014, the various initiatives both internal and external undertaken so far, and emphasizing the importance of top-notch technologies for road safety, as it is the case of Augmented Reality.
Relevant personalities, such as Adolfo Mozota, director of the Traffic Management Centre of Aragón, La Rioja and Navarra; María Soledad de la Puente, general manager of the Employment department of the Government of Aragón; or Roberto Lorente, IT and Innovation manager at Grupo Sesé.
The goal of this meeting was to define the future needs in the field of road safety and the application of top-notch technologies for such matter.