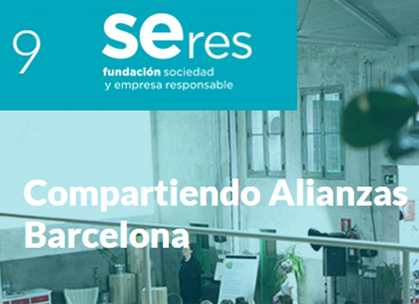 May 10, 2019
Emotional Driving present at the Compartiendo Barcelona Meeting of Fundación SERES
---
Fundación SERES held yesterday a new edition of the annual event of social innovation Compartiendo (Sharing) Barcelona, that seeks to boost the social progress through joint entrepreneurial initiatives and the SCR program.
Vicente Coz, General Manager Gonvauto Iberia, exposed the Emotional Driving case of success. The conference focused in the presentation of our road safety program, its adherence and contribution to the Sustainability Development Goals (SDG) of the United Nations, as well as the various initiatives currently on-going, such as the participation in the What Really Matters Congress along with Movistar and the case "Emotional Driving: Youngsters at the wheel, distractions and mobile use".
Compartiendo is the social innovation event of Fundación SERES in which partaking companies share and exchange experiences and generate new ideas and models to face ambitious social challenges.