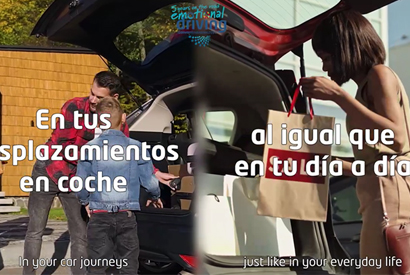 December 20, 2020
For a safer year 2021
---
We are close to the end of a 2020 that has required our strongest commitment and effort to overcome the challenges it has posed.
From Emotional Driving we wish you a safe Christmas in terms of health and road safety and we encourage you to have the same caution and responsibility at the wheel with which you are facing the COVID-19 pandemic, so that nothing and no one will deprive you of enjoying yours.
Check the status of your vehicle before you start your trip, buckle up and put your cell phone away. Mobile applications make our lives easier, but behind the wheel they are still the most common distraction among drivers. One out of three is due to the use of the cell phone.
Gonvarri is committed to road safety, and that's why we want to reinforce Emotional Driving's message: increase responsibility and reduce distractions behind the wheel.
The best message, like the best driver, is the one that reaches its destination.