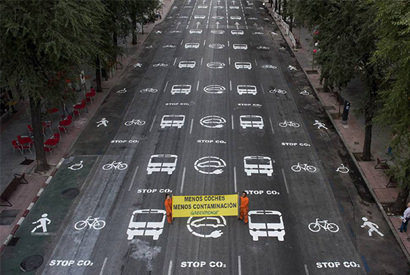 September 22, 2020
World Car-Free Day
---
Today, September 22, we are celebrating the World Car-Free Day, an ephemeris that aims to raise worldwide citizens awareness towards a more ecologic behavior. Cars not only generate environmental and acoustic pollution, but also make our streets more insecure and promote sedentarism among people, bringing negative consequences to our organism.
Thus, this celebration brings the European Mobility Week 2020 to an end, whose slogan for this year edition is "Zero-emission mobility for all".
Emotional Driving, as the result of its commitment to road safety and sustainability, joins forces with this program aiming to raise awareness among employees and the whole society on relevant values such as respect, safety and responsibility at the wheel.
From Emotional Driving, we encourage you all to make your contribution to this cause. Every detail counts.