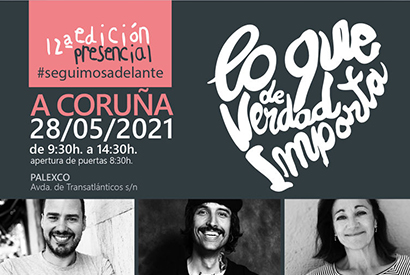 June 1, 2021
Coruña hosts the second WRM Congress in 2021
---
Last Thursday, Coruña hosted the second LQDVI 2021 Congress, in a face-to-face format that is beginning to normalize with around 200 people onsite and more than 1,500 online.Emotional Driving had an outstanding participation with the projection of a new road safety awareness campaign and a message contest that took place on its Instagram account. Want to see the participations we received!
Attendees at the Coruña congress enjoyed the following presentations:
Antonio Pampliega: journalist specialized in conflict zones. He was kidnapped in 2015 by Al Qaeda.
Alejandro Gómez "Tuco": businessman and family man who has been fighting with optimism for several years against cancer and multiple sclerosis.
Lola Fernández-Ochoa: dedicated her youth to high performance skiing. A clear example of joy, perseverance and love.