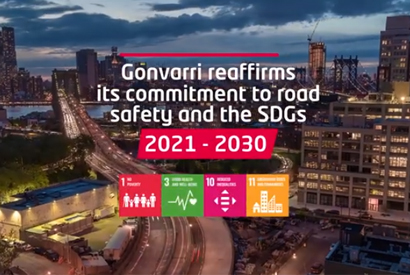 May 22, 2021
The European Commission sets new targets for the Decade of Action for Road Safety 2021-2030
---
The European Commission this morning set the new targets for the Decade of Action for Road Safety 2021-2030 at an online meeting held on the occasion of the 6th United Nations Global Road Safety Week "Streets For Life – #Love30".
The Decade of Action 2010-2020 leaves in the European Union a reduction of 36% in the number of deaths and injuries due to traffic accidents (Spain 44%), a significant improvement but far from the target of 50% set for this period.
Thus, today we return with enthusiasm and responsibility to a path whose destination is none other than the achievement of SDG 3 on Health and Well-being, in general, and goal 3.6, in particular, which calls for halving the number of deaths and injuries caused by traffic accidents by 2030 and reducing them to zero by 2050, in what has been called "Vision Zero".
The targets set also include a set of measures on sustainable and smart mobility to reduce CO2 emissions into the atmosphere and boost electric mobility.
"If you want to go fast, go alone; if you want to go far, go together," goes the proverb. Alliances between entities, organizations and administrations, sharing a common goal and a collaborative spirit, is one of the main keys to going far on this journey and achieving the established goals.
Gonvarri Industries, through its Emotional Driving road safety program and the Road Steel road safety business line, reaffirms its commitment to road safety and people's lives.