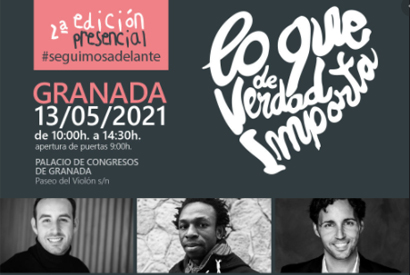 May 21, 2021
Granada hosts the first online WRM Congress 2021
---
Last Thursday, Granada hosted the first WRM Congress 2021, in a format that is beginning to normalize with around 200 people onsite and more than 1,000 online.
Emotional Driving had an outstanding participation with the projection of a new road safety awareness campaign and a message contest that took place on its Instagram account. Want to see the participations we received?
 Attendees at the Granada congress enjoyed the following presentations:
Álvaro Trigo: survived a terrible fire, great example of overcoming and generosity.
Ousman Umar: he left Ghana when he was 13 years old. After crossing the Sahara on foot and surviving two trips on a boat, he arrived in Spain. He has two degrees, a master's degree and an NGO awarded by the UN.
Anxo Pérez: Entrepreneur, creator of the 8belts methodology and founder of 8belts.com.