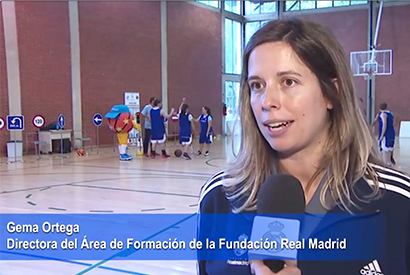 June 8, 2021
New "Emotional Driving Alliances" chapter starring Real Madrid Foundation
---
Emotional Driving presents a new episode of the video series "Alliances" with the testimony of Gema Ortega, director of the Training Area of Real Madrid Foundation.
Gema Ortega reviews the collaboration between both organizations, the added and differential value that Emotional Driving brings to the training program "Road safety, a great value", the benefits obtained by these young people and much more.
For the last 3 years, Emotional Driving and Real Madrid Foundation have been part of an alliance to raise awareness and educate on road safety to a particularly vulnerable group: young people with intellectual disabilities.
The Alliances video series was created with the aim of highlighting SDG 17: Revitalizing the Global Partnership for Sustainable Development. The journey that Emotional Driving began in December 2014 and the journey it has taken during this time would not have been possible without the entities and allied organizations that have accompanied us. With them we share values, experiences, learning and, above all, a firm commitment to road safety.