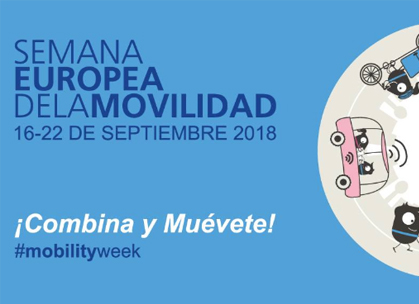 September 14, 2018
Emotional Driving supports the European Mobility Week 2018
---
This Sunday initiates the European Mobility Week 2018 that will last till September 22 with the slogan "Mix and Move".
The present edition is focusing on 'multimodality' – the mixing of transport modes within the same journey or for different trips. Many of us instinctively opt for the same method of transport when moving around without necessarily examining the needs of the specific journey.
The car may be the best way to take your family to the seaside, for example, but is it the best way to get them to the city centre where space and access is often limited?
Emotional Driving as the result of her commitment to road safety and sustainability, joins forces with this program aiming to raise awareness among employees and the whole society on relevant values such as respect, safety and responsibility at the wheel.