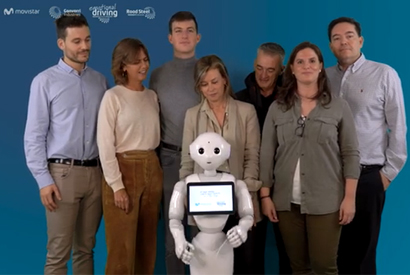 November 15, 2019
Emotional Driving supports the Victims of Road Traffic Accidents
---
On November 17, we celebrate the World Day of Remembrance for Road Traffic Victims. Emotional Driving joins the tribute to the victims and renews its commitment to society.
1,3 million people worldwide die in road accidents every year and around 40 million people get injured. These alarming figures require the commitment of all of us in order to reduce them. Emotional Driving and Movistar have risen awareness among thousands of youngsters all around Spain for three years, educating them in values at What Really Matters Congresses.
We present you the latest campaign of Emotional Driving, a video with which Emotional Driving reaffirms its commitment to road safety, motivation towards a responsible driving and pays tribute to the victims for road traffic accidents.
The best message, as the best driver, is the one that reaches its destination.