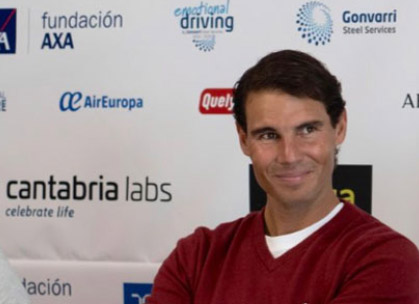 December 14, 2018
Emotional Driving and Movistar raise awareness for the last time in 2018 at WRM Congresses
---
Palma de Mallorca held last Wednesday the celebration of the last What Really Matters Congress of the year at the Trui Teatre that registered full house. It has been a very productive year for Emotional Driving, that has had the change to transmit, in collaboration with Movistar, human values and positive road safety messages to over 15,000 youngsters all over Spain.
The day before, Rafael Nadal, president of Honor of What Really Matters, gave a press conference along with the three speakers, and seized it to show his support to the Foundation and congratulate all its members for the great work in the transmission of universal human values.
The assistants to the congress witnessed three speeches that empowered human values, personal self-improvement and hope.
In addition, Emotional Driving and Movistar maintained their commitment to road safety. Guzmán Fernández, actor and humorist, appeared on the stage emphasizing on the importance of not being distracted by mobile devices while driving. Lalo concluded saying that "the best message, as the best driver, is the one that reaches its destination".
Besides Palma de Mallorca, What Really Matters Congresses have visited Coruña, Valencia, Bilbao, Málaga, Sevilla, Oviedo and Madrid during 2018.
WRM is a foundation that seeks to promote the development and the diffusion of universal human, ethical and moral values to the public essentially through the development of cultural activities. Its main activities include national and international congresses, national and international volunteering, talks for companies or publication of books, among others.