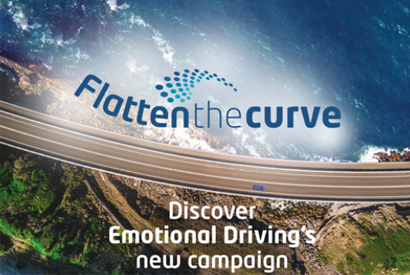 March 26, 2021
Flatten the curve
---
Over the last year you have heard many times the expression "Flatten the curve". A concept you probably associate with the COVID19 pandemic.
But curves are very present in our daily live, when we go to work, pick up our children from school or even travel to other places. We internalize these trips and make them normal, and that is when they become dangerous.
Yes, we are referring to curves in the road because most traffic accidents or off-road casualties happen on curves in the road.
Although we may not be making long road trips, we will be making short journeys during these days.
Both on the road and regarding COVID19, we need to prevent further loss of life in curves.
Emotional Driving has a message for you: Flatten the curve.
Visit the site Flatten the Curve and discover tips and useful information to move through the curve safely.