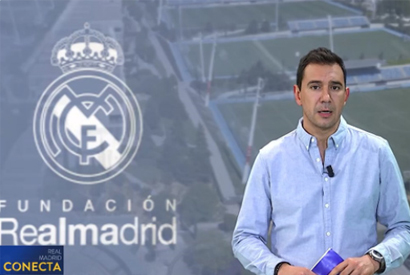 April 16, 2021
Real Madrid TV shows you what an Emotional Driving and Real Madrid Foundation inclusive football session is like
---
The education in road safety and values developed by Emotional Driving and the Real Madrid Foundation and aimed at young people with disabilities is a pioneering project in Spain. The program is now in its third edition and reaches more than 300 beneficiaries every year.
But, how is it possible to educate in values and road safety through sport? Real Madrid TV gives you the opportunity to find out at the click of a button how an inclusive football session takes place and how these young people learn important values such as Autonomy, Respect and Solidarity.
The experience is being developed throughout the season in adapted and inclusive schools and aims to introduce complementary concepts to the practice of sport in values. The comprehensive training of the beneficiaries through sport is one of the main objectives of the Foundation which, with the collaboration of Emotional Driving, goes a step further in the field of road safety education adapted to people with different abilities, which improves their autonomy and level of social integration.
The beneficiaries with different abilities of this initiative will participate during 2021 in this activity in which they will be able to interact with the mascots Valorcito or Valorgol, who will be in charge of being examples of transmission of values, making pupils aware of the importance of road safety.