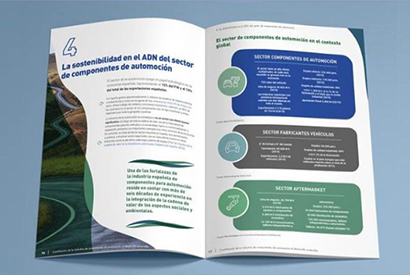 November 6, 2020
Gonvarri and Emotional Driving, good practices included in Sernauto's "White Book"
---
Gonvarri and Emotional Driving have been considered examples of good practice in the areas of Industry 4.0, Circular Economy and Sustainability. In total, three good practices that are part of the White Book 'Contribution of the automotive components industry to sustainable development. Levers to promote the Agenda 2030' by Sernauto.
This publication highlights the good practices and initiatives with which automotive component manufacturers have been contributing to sustainable development and the United Nations Agenda 2030 for years.
The presentation of the book is part of the VII Meeting "Sustainability and Spain Brand", organized by Sernauto, where the Secretary General of Industry and SMEs, Raül Blanco, highlighted the importance of the automotive sector for Spanish industry and the recovery of the country and announced that the draft General State Budget (PGE) presented by the Government includes items for the industrial sector and, specifically, for the automotive sector.