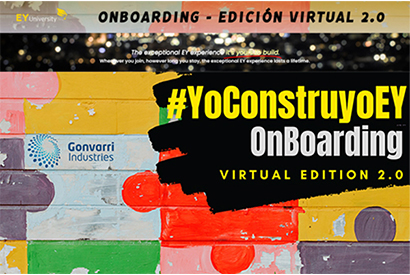 November 13, 2020
Emotional Driving participates in Ernst&Young's onboarding day
---
Emmotional Driving was present yesterday at Ernst&Young's onboarding day as a speaker at a virtual stand.
In several sessions of between 15 and 20 minutes, new employees recently incorporated into the Big Four had the opportunity to get to know the Emotional Driving programme, discovering its differential value with respect to other road safety programmes, discovering in detail the different audiences it is aimed at and getting excited about different audiovisuals and awareness campaigns for our road safety programme.
Ernst&Young was able to count on the presence of Gonvarri Industries, through Emotional Driving, due to its historical relationship with Gonvarri and its multiple collaborations that have a profound effect on the company's knowledge, which is adapted to its standards of sustainability and good practices.
Sanitas, American Express, Adecco Foundation or Bankinter are some of the companies that shared their experiences with Gonvarri to the new employees of EY.