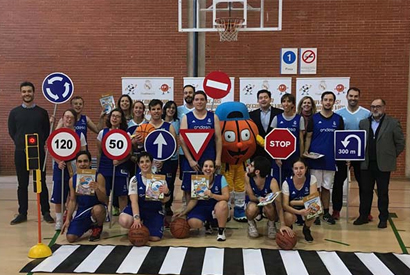 September 10, 2020
Gonvarri Industries and GRI Renewable Industries renew their commitment to Fundación Real Madrid
---
Gonvarri Industries, GRI Reenwable Industries and Fundacion Real Madrid renew for one more year aiming at sensitizing and educating an especially vulnerable collective, youngsters with intellectual disabilities, in road safety. Furthermore, this year, after the good results of last year's edition, the program will be extended to social and sports schools in the infant and young child categories.
In October, the third edition of the project "Road Safety: a great value" will begin, in which, through Emotional Driving, values as important as Autonomy, Respect, Companionship, etc. will be transmitted, and all this in a recreational-sports environment in which, through soccer and basketball, they will be able to learn road safety.
This project aims to promote comprehensive education and social integration of people with intellectual and physical disabilities through the values inherent in sport.