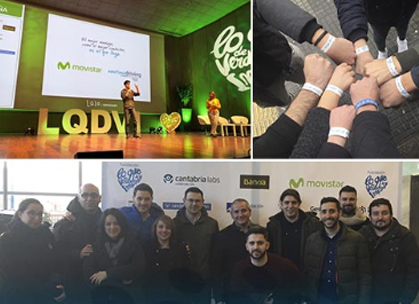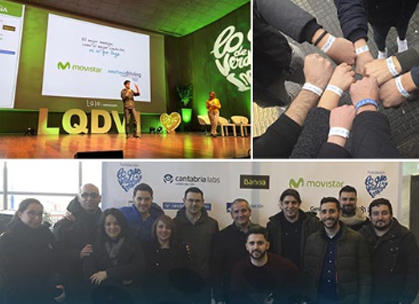 March 2, 2018
La Coruña hosts the first What Really Matters Congress of 2018
---
La Coruña hosted on March 2, Friday the celebration of the first What Really Matters Congress of the year 2018 that was held in the Palexco Auditorium.
The attendees enjoyed with three distinguished speakers: Jaime Garrastazu, co-founder and CMO of Pompeii Brand; Nando Parrado, one of the 16 survivors of the airplane accident in The Andes mountains; and Juan Pablo Escobar, son of one of the most dangerous traffic dealers ever and pacifist icon who works to recover the lost values for narcoterrorism.
Cándido González, plant manager at GRI Towers Galicia, attended the event along with around 10 employees of the Galician plant.
The Congress brought a significant change with regard to previous editions. Emotional Driving in partnership with Movistar, continue to be committed to road safety. On this occasion, the comedian Lalo Tenorio appeared spontaneously on the stage emulating to be interested on saying something about the previous conferences. Subsequently, Lalo talked about the great benefit of technologies in our dialy life but also emphasized on the importance of not being distracted by mobile devices while driving. Lalo concluded saying that "the best message, as the best driver, is the one that arrives".
During the year, WRM will also visit Valencia, Bilbao, Málaga, Sevilla, Oviedo, Madrid and Palma de Mallorca.
WRM is a foundation that seeks to promote the development and the diffusion of universal human, ethical and moral values to the public essentially through the development of cultural activities. Its main activities include national and international congresses, national and international volunteering, talks for companies or publication of books, among others.