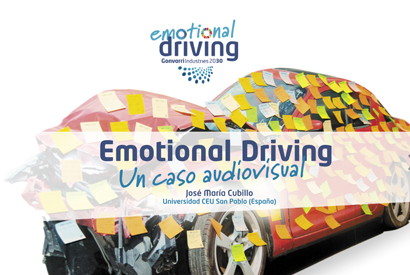 June 25, 2021
Emotional Driving, case studay of the Faculty of Economics and Business of the University of Oviedo
---
Emotional Driving has been chosen as case study of the Faculty of Economics and Business of the University of Oviedo, with the support of Fundación Ramón Areces and CEGGLA.
The case, written by José María Cubillo, managing director at MESÍAS, Spain Brand Intelligence and professor at CEU San Pablo University, is entitled "Innovative Teaching Experiences of Public and Non-Profitable Marketing in the era of Collaborative Economy".
The study analyzes Emotional Driving's trajectory during these 5 years from a marketing perspective, addressing the different actions developed by the corporate road safety program, emphasizing its motivational and positive essence that differentiates it from other road safety programs, its commitment to education and training and its contribution to the SDGs of the Agenda 2030.
Beyond a doubt, this is an important milestone for the company. Emotional Driving is an example, not only to educate and train in the field of road safety, but also as a SCR program that seizes the technological paradigms to create a story to be transmitted to its recipients with a sole objective: save lives reducing traffic fatalities.