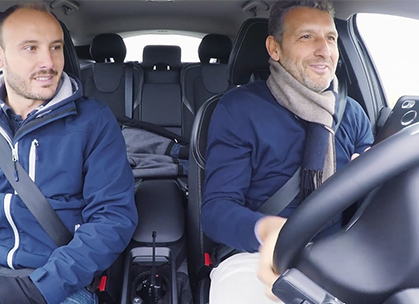 March 23, 2018
On these dates, be a professional at the wheel
---
Easter comes and, with it, some free days in which beyond a doubt all of us will disconnect from work. Some will go back to their hometowns; others will sunbathe under the first rays of sunshine and even others will enjoy the last snows. In any case, on these dates there is a considerable increase of car journeys and, subsequently, we need to take measures about it, be aware of having a responsible attitude at the wheel and avoid any distraction, for instance the one that causes the highest number of traffic deaths: the usage of mobile phones.
The Commercial Iberia Department had the chance to experience what happens when driving and using the mobile at the same time but in a controlled circuit. They have realized that both practices are incompatible: zero distractions and the wheel. The best message, like the best driver, is the one that reaches its destination.
At Emotional Driving, on these dates, we want to be your seatbelt. Therefore, behave as commercials do. You are a professional doing your work. Be a professional at the wheel too.
Click here to know more initiatives on road safety.
From LTC, we wish you happy days off!