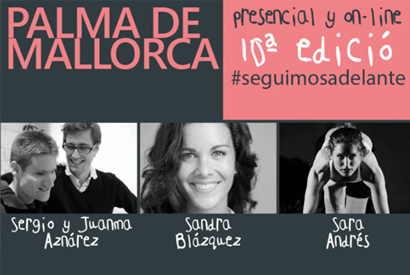 November 12, 2021
Successful WRM Mallorca Congress in person before more than 1,000 young people
---
Last Tuesday, November 9, Palma de Mallorca hosted a new edition of the WRM Congresses, the sixth in 2021, this time in person in front of more than 1,000 young people.
Emotional Driving had an outstanding participation with the screening of a new road safety awareness campaign. In addition, its Instagram contest of emotional phrases addressed to parents and loved ones registered a record participation.
The winning participations were "What really matters is your safety and the safety of others. Drive responsibly because it is better to arrive than to put your life in danger" and "If you love your loved ones, focus on what really matters, leave distractions behind and look ahead".
Sandra Blázquez: co-founder of the NGO Idea Libre. Writer of the book "I told myself to do it, and I did it", Sandra combines her two passions: her profession as an actress and cooperation. In Sandra's words: "Life is much more beautiful when you make every day have meaning".
Sara Andrés: she lost her legs in 2011 after an accident, but that never stopped her from starting a new stage as an athlete and World Paralympic champion.
Sergio y Juanma Aznárez: Sergio, blind and with autism, stars with his brother Juanma in the documentary "La Sonrisa Verdadera", which shows the love that unites them and the daily overcoming of both.